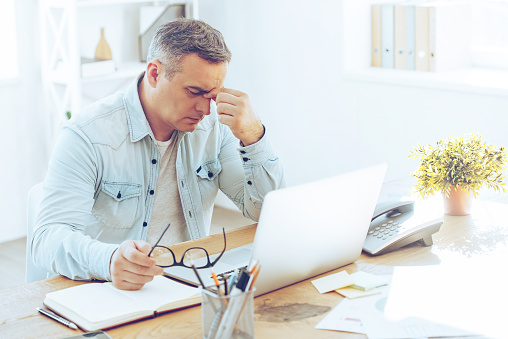 Could a vitamin D deficiency be causing chronic headaches?
May 23rd, 2017
A research paper published on May 3, 2017 in the journal of head and face pain, managed a control study of 100 men and women who suffer from chronic tension headaches against 100 people who don't.
The study assessed 3 elements; bone tenderness, muscle pain and weakness. Blood was taken from all participants and analysed for serum 25 – hydroxyvitamin levels.
The results were as follows:
Adults with chronic tension type headaches had significantly lower Vitamin D levels than those who don't.
The average serum Vitamin D levels for sufferers were 14.7 ng/ml as opposed to the average 27.4 ng/ml in non-sufferers.
This Vitamin D deficiciency was present in 71% of headache sufferers, and more common in those who experience pain daily
Only 6% of headache sufferers had normal Vitamin D levels
Those who were discovered to be deficient in Vitamin D were 17 times more likely to also suffer with chronic headaches.
The examiners concluded, "vitamin D deficiency closely mimics chronic tension type headaches" they also suggest the beginning of intervention studies to decide whether vitamin D supplementation is an effective form of therapy.