IAS Aging Matters Magazine is intended for IAS private members. It focuses on the latest international nutritional, hormonal and drug therapies to help combat the signs of aging. These signs include the physical, mental and internal changes consisting of the diseases and disorders, such as cancer, arthritis and senile dementias etc. However the main focus is upon the prevention of such aging diseases and disorders for the 'healthy-aging' individual.
FREE DOWNLOAD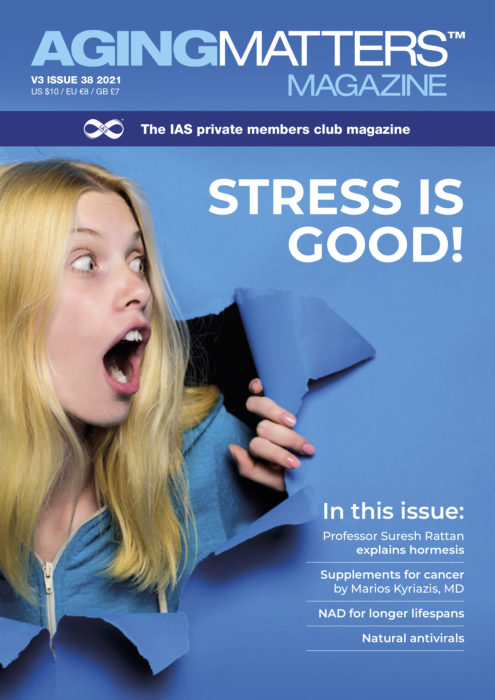 Download the latest FREE AGING MATTERS MAGAZINE
V3 Issue 38 2021
In this issue:
Professor Suresh Rattan explains hormesis.
Supplements for Cancer, by Marios Kyriazis, MD.
NAD for longer lifespans.
Natural Antivirals.