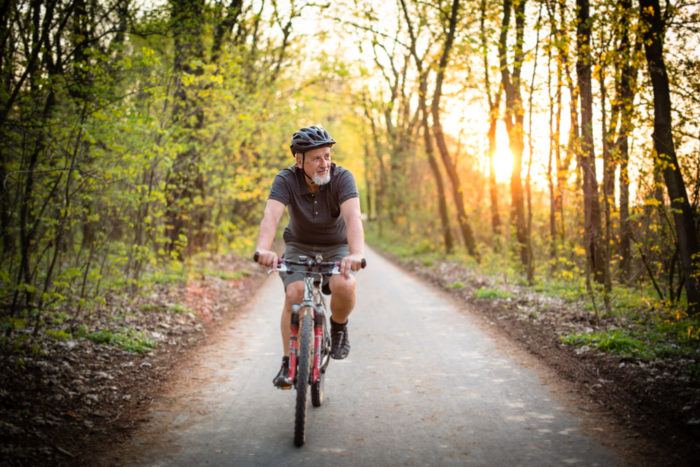 New understandings into how exercise can lift mood in depression
August 22nd, 2019
New research has revealed that the body's endocannabinoid system (ECS) may play a role in helping to lift the symptoms of depression and down moods, alongside undertaking regular exercise.
What is the Endocannabinoid System?
The ECS is a complex cell-signalling system identified in the early 1900s by researchers investigating THC, a well-known cannabinoid. Cannabinoids are compounds found in cannabis.
Experts are still trying to fully comprehend the ECS. So far, they know it plays a role in regulating a range of functions including:
Sleep
Mood
Appetite
Memory
Reproduction and fertility
With all of this in mind, Researchers have suggested that if we form a better understanding of the links that the ECS has with exercise and mood, we can create better treatments for depression.
The Study
The study itself looked at ECS levels and how these correlated with changes in mood in candidates with major depression. These candidates exercised at different intensities on a stationary bike, with researchers finding a significant increase in ECS levels and mood improvement after a moderate intensity exercise session.
In addition, the long-lasting effect of moderate-intensity exercise was a significant result, mood improvements lasted up to 30 minutes after each exercise session, as well as the rise in ECS levels.
In conclusion, the study showed that the mood-enhancing effects of moderate exercise likely included several biological mechanisms, one of which was the ECS.
The author Jacob D. Meyer, PH.D an assistant Professor of Kinesiology at Iowa State University says; "Finding alternatives to medication is important for the treatment of depression. If we can figure out how exercise works with the ECS, we could then design optimal exercise interventions".
He concluded that, " these results show us that the effect of prescribed moderate-intensity exercise on mood is generally pretty quick and lasts for a while at a relatively sustained rate."
If you are suffering with low moods or depression be sure to talk to your doctor for advice.
Further Reading
1.) Serum endocannabinoid and mood changes after exercise in major depressive disorder. Medicine & Science in Sports & Exercise: September 2019 – Volume 51 – Issue 9 – p 1909–1917
doi: 10.1249/MSS.0000000000002006 : https://journals.lww.com/acsm-msse/Fulltext/2019/09000/Serum_Endocannabinoid_and_Mood_Changes_after.15.aspx
2.) As imple guide to the endocannabinoid system: https://www.healthline.com/health/endocannabinoid-system-2
3.) Depression, The World Health Organization: https://www.who.int/news-room/fact-sheets/detail/depression