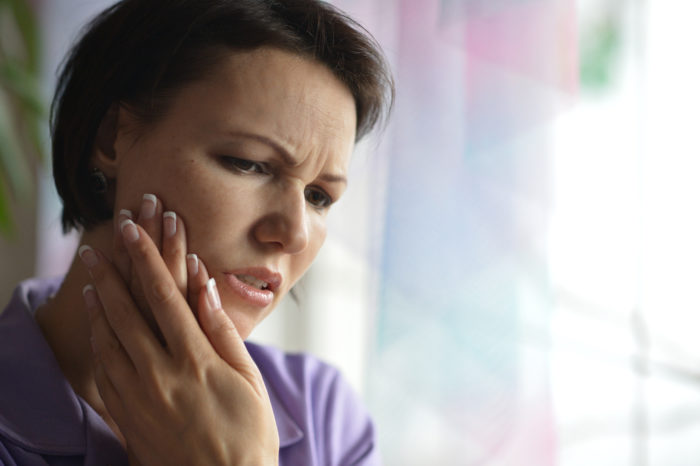 Could gum disease increase your risk of developing Alzheimer's?
January 25th, 2019
A recent study reveals the bacteria that is caused by bleeding gums is also found in the brain of patients with Alzheimer's.
Researchers made the discovery after analysing brain tissue, saliva & spinal fluid from dead and living patients diagnosed with Alzheimer's. Evidence presented that toxic enzymes as well as the DNA from the bacteria were found. Additionally, the bug spread from the mouth to the brain of mice in the study. Tests on the animals confirmed that the enzymes destroyed their brain neurons.
University of Louisville researcher Jan Potempa, Ph.D. the department of Oral Immunology and Infectious Diseases in the School of Dentistry was part of the team of international scientists. According to Potempa, although the infectious agents have been implicated in the development and progression of Alzheimer's disease, more research needs to be carried out.
Dr David Reynolds, chief scientific officer at charity Alzheimer's Research UK, states that Alzheimer's is likely to have multiple causes, one of which may be gum disease bacteria. He adds, "Maintaining good dental health is an important part of a healthy lifestyle, and while we don't yet fully know the extent to which it can effect our dementia risk, the presence of a single type of bacteria is unlikely to be the only cause of the condition."
What is gum disease?
Porphyromonas gingivalis is one of the major causes of gum disease & tooth loss. Gum disease is a very common condition where the gums become sore, swollen or infected. Symptoms of gum disease include bleeding gums when brushing your teeth and developing bad breath. The early stage of gum disease is known as Gingivitis.
The best way to help to treat gum disease is to practice good oral hygiene:
Brushing your teeth thoroughly twice a day
Flossing your teeth regularly
Stop smoking
Regular visits with your dentist
Use mouthwash
Oraltide-Pro is a mouthwash containing DPR (Dental Bond Peptide) and AGDP (Anti-gingival Degenerate Peptide).
What is the role of peptides in the gum?
Promoting collagen and extracellular matrix (ECM) synthesis, activating growth factors to accelerate mouth healing such as tongue wounds. Healing, promoting growth of shrinking gums and relieving symptoms of inflammation of the gums.
Benefits of using a peptide-based mouthwash:
Promotes growth of shrinking gums
Speeds healing of mouth & tongue
Prevents oral infections (such as gingivitis)
Helps with enamel remineralization
Reduces bacteria growth and etching
Fills slots in damaged enamel
How long does Oraltide typically take to be effective?
For sensitive teeth: 1 week of continued use.
Wound healing/anti-inflammation: 6 times of continual use.
Growth of shrinking gums: 2 months of continual use.
How to use OralTide-Pro:
1ml OralTide-Pro mixed with 10ml water, or smaller amounts diluted at a ratio of 1/10. Hold in mouth for 5-10 minutes 1-2 times a day.
Take care of your dental health, if you have any concerns seek the advice of your dentist.
Oraltide-Pro Product Information: http://bit.ly/OraltideProProductInformation
Further Reading:
Florian Ermini1, et.al. Science Advances  23 Jan 2019: Vol. 5, no. 1, eaau3333 DOI: 10.1126/sciadv.aau3333