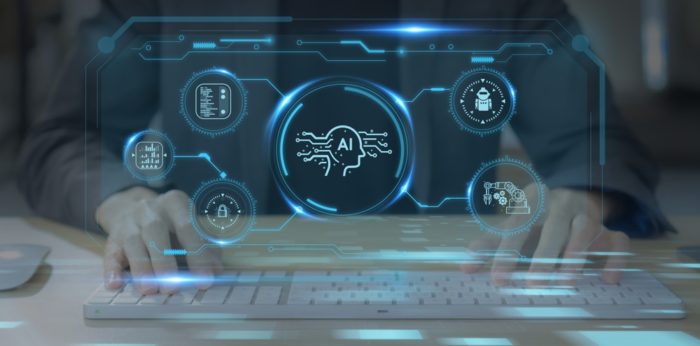 Osairis – AI technology to reduce waiting time for radiotherapy
July 21st, 2023
Artificial intelligence (AI) is empowering medical specialists. Project Osairis, developed by the NHS and Microsoft, can reduce waiting time from referral to radiotherapy treatment. In its 75th year, the NHS still has an appetite for innovation, adapting to the everyday needs of society. Working with Addenbrooke's University in Cambridge, they have found a way to speed up segmentation for radiotherapy treatment.
What is radiotherapy segmentation?
Segmentation is the outlining of cells and organs in the body with the purpose to separate the good cells from the bad in preparation for radiotherapy. The new AI technology will speed up the time from referral to treatment two and half times quicker than that of human specialists.
Using the AI technology reduces the costly, labour-intensive process of manually outlining healthy cells and organs. The contouring process normally takes a specialist anywhere from 20 minutes to 3 hours whilst they look at around 100 cross sections.
Radiotherapy
Radiation therapy or radiotherapy (RT, RTx, XRT) is a therapy using ionising radiation to control or kill malignant cells in the body. A malignant cell is a medical term for something becoming progressively worse, most familiar to cancer. Osairis currently focuses on radiotherapy for lung or breast cancer but the goal is for it to be applied across multiple diseases. 
The new medical AI technology
The new medical AI cloud-based technology developed and deployed within the NHS will allow hospitals to reduce waiting lists for radiotherapy treatment. It will help doctors calculate exactly where to direct radiotherapy beams to kill cancer cells sparing healthy ones. Not only is this a ground-breaking discovery, but it also opens up doors for other AI medical treatments. 
Dr Raj Jena is an academic radiation oncologist and lead clinician for stereotactic radiosurgery based in the neuro-oncology team at Cambridge University. He has participated in long-term collaborations with Microsoft and was given £500,000 from the NHS to work on Osairis.
Dr Jena explained, "OSAIRIS does much of the work in the background so that when the doctor sits down to start planning treatment, most of the heavy lifting is done.
"It is the first cloud-based AI technology to be developed and deployed within the NHS." 
He said, "We've already started to work on a model that works in the chest, so that will work for lung cancer and breast cancer particularly. And also, from my perspective as a neuro-oncologist, I'm interested that we're building the brain model as well so that we've got something that works for brain tumours as well."
Aditya Nori, general manager of healthcare for Microsoft Research, said "I started working in healthcare almost nine years ago and healthcare offers the possibility not only to have technical impact but also societal impact, so I am really thrilled about this. The fact that we have AI finally in the NHS also will open the doors for other kinds of AI technologies to really reduce the burden that's placed on clinicians and more importantly, improve patient safety, outcomes and experiences."
Dr Jena concluded, "From the clinician's perspective, I think it's fantastic that we can collaborate with some of the finest minds at Microsoft and then take their cloud-based open-source tools, train an AI in hospital using data from our own patients and actually deploy it across the NHS for wider patient benefit."
References