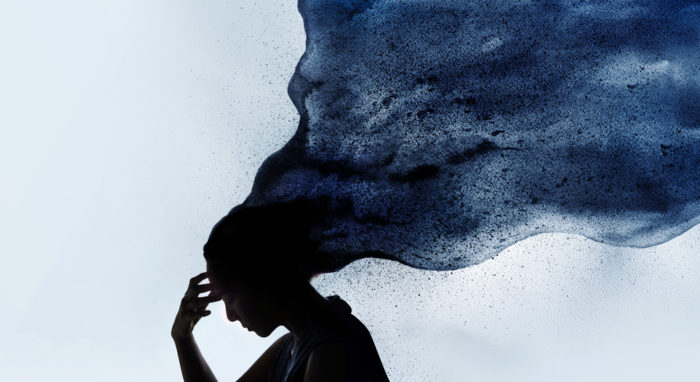 Could this be hope for people struggling with stress-related conditions?
May 17th, 2023
Recent research has revealed that the drug KNT-127 exhibits anti-stressing and anti-depressant effects with minimal side effects and the drug is non-addictive. KNT-127 prevents neuronal inflammation and reduces newborn neuronal death without affecting neuron formation to exert anti-stress and antidepressant-like effects. 
The research
Experts at the Tokyo University of Science and the University of Tsukuba set out to assess the therapeutic and preventative effects of KNT-127 in a mouse model with depression (cVSDS). 
Professor Akiyoshi Saitoh explained what inspired his team, "We previously discovered that delta-opioid receptor (DOP) agonists may take quick action and have a low risk of side effects compared to existing drugs. Thus, we have been working on their clinical development as a new treatment strategy for depression. In this study, we attempted to elucidate the mechanism of antidepressant-like effects of KNT-127, a selective DOP agonist, in a mouse model of depression."
Prof. Saitoh elaborates, "Patients with depression often have to face situations where they cannot avoid stressful environments, even during treatment. Therefore, we believe that the additional anti-stress effect during the treatment period has important clinical significance."
Prof. Saitoh concludes by sharing their vision for the future, "We expect that the successful clinical development of DOP agonists will greatly broaden the options for the treatment of depression in the future."
In 2022 Prof. Saitoh also produced a study linking KNT-127 with the biology of fear, fear-related disorders such as PTSD and anxiety. The professor's ongoing research into the effects of the drug will eventually bring great relief to so many people.
Stress affects millions of people worldwide. It is a leading cause of mental conditions such as major depressive disorder. Currently, drugs prescribed for stress and depression without side effects are scarce. The discovery of the effectiveness of the drug KNT-127 against stress-related conditions, will broaden the potential of new treatments available to sufferers. It will bring hope to the millions of people struggling with stress-related conditions, striving to find a way to cope.
The drug, which helps to increase the release of dopamine and L-glutamate could literally be a lifesaver. No wonder the experts are talking about it and it's making headline news. 
KNT-127 is currently only available for research purposes and not for human or veterinary use, more testing is needed.
StressPro™ is a supplement designed to be a relaxant to aid stress and anxiety. Containing Magnesium and Vitamin B6 (pyridoxine, pyridoxal), it has been seen to help placate nervous individuals, alleviating stress and also relieving sleep problems if taken at night.
StressPro™ works by inhibiting the neural cells in the brain; this in turn helps to create calm moods, mental balance and reduce stress.
Read the full KNT-127 research report here. 
Further Reading: