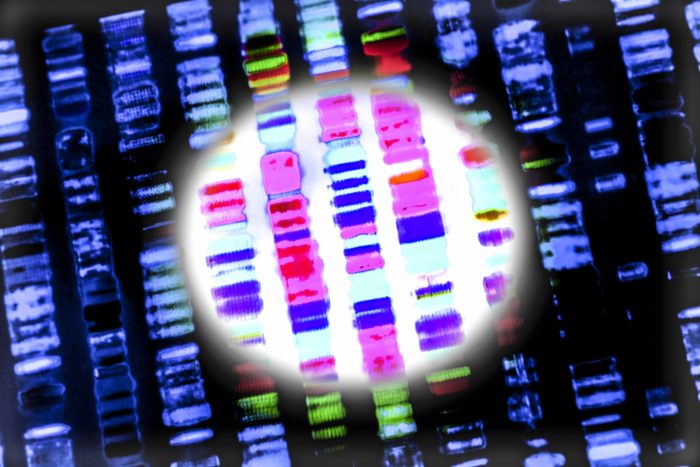 Peptide Bioregulators – nature's gene switches
April 25th, 2017
Behind every great discovery, comes an interesting story and this one is a revelation, for it begun as a military secret, one that has revealed a method to prolong healthy life. This is how the ground breaking story unfolds.
The history of peptide bioregulators
It all began in Russia back in the 1980s with a Colonel, the Kremlin and a military secret! A secret that revealed the incredible: tissue, gland and organ specific properties of peptide bioregulators.
At the center of that secret was a Colonel from the Soviet Union military medical corps, his name was Vladimir Khavinson. Today, Professor Vladimir is the President of the European Academy of Gerontology and Geriatrics, but decades before he had been approached by Kremlin officials who wanted him to have the massive responsibility of protecting their troops! So he his team tackled a myriad of problems; there were the challenging issues such as radiation for submariners in nuclear submarines and troops that may be blinded by new weapons such as battlefield lasers.
Their secret research was used for two decades on many thousands of men and women – and it uncovered a remarkable link between short chain peptides and DNA.
Through a comprehensive list of patents and copyrights, the Russian research group have shown that each of the concentrated peptide bioregulators so far examined, interact with particular strands of DNA – effectively and very specifically activating repair and regenerative processes.
It's no surprise that this work has seen Professor Vladimir Khavinson nominated for the Nobel Prize in medicine.
In this article, we want to inspire you and encourage you to take steps that can prolong and protect your health.
What is a peptide bioregulator?
A peptide is a short chain of amino acids, identified by the fact that it is shorter than a protein and it can be absorbed via the digestive system. Each organ or bodily function has its own unique peptide bioregulator. Peptide bioregulators have been shown to shortcut the protein synthesis process by interacting directly with cell DNA – meaning that organs can build and repair tissues easier and quicker when peptide bioregulators are active.
From our deep knowledge and years of success stories, we are able to give you the ability to choose to improve your health and potentially prolong your life. The role of peptide bioregulators and their ability to create a protective biological reserve for health and aging can be simplified and explained.
This is a remarkable story since what we are describing here are individualised gene switches and since they have been tested for many years on thousands of individuals, without a report of any serious side effects or contraindications to date, they could be set to 'out do' stem cells.
Why? Because this peptide therapy is relatively cheap, highly specific, can be taken orally and doesn't require any suppression of the immune system to operate fully.
Professor Khavinson and his award winning team at the St Petersburg Institute of Biogerontology have discovered that each organ/gland has a biological reserve and despite the origin of the tissue they have studied, incredibly each one is always set at 42%.
Even dosing doesn't need to be daily, these peptide bioregulators have been shown to act even after a simple course of 2 capsules daily for 10-days. Healthy individuals only being encouraged to repeat the course 6-months later, although of course depending on the need this course can be repeated every 3-months, 2-months or 1-month if necessary. But compared to a hormone replacement therapy this is interesting, since hormones would require almost daily application. But these peptide bioregulators aren't hormones, they are acting on the gland concerned to 'encourage' it to become active and effectively 'younger' by triggering/activating the DNA responsible.
Here at IAS we are excited about this emerging technology and have been following it since 2010. There's still more to learn including the synergistic interaction of the peptide bioregulators themselves and if individuals are using hormones concurrently, then there may well be a need to monitor their blood levels more closely with a view to lowering those doses and applications etc. We will be reporting much more, through articles, interviews and videos etc, so please stay tuned.
As explained, each peptide bioregulator is designed to affect a specific organ, system or condition in the body and uses a highly specific short chain peptide to act as a 'short cut' to initiate protein synthesis. These are some of the peptide bioregulators listed on our site:
• Bonomarlot® is the bone marrow peptide bioregulator
• Bobothyrk® is the parathyroid peptide bioregulator
• Cerluten® is the brain peptide bioregulator
• Chelohart® is the heart peptide bioregulator
• Chitomur® is the bladder peptide bioregulator
• Endoluten® is the pineal peptide bioregulator
• Glandokort® is the adrenal peptide bioregulator
• Gotratix® is the muscle peptide bioregulator
• Libidon® is the prostate gland peptide bioregulator
• Pielotax® is the kidney peptide bioregulator
• Sigumir® is the cartilage peptide bioregulator
• Suprefort® is the pancreas peptide bioregulator
• Stamakort® is the stomach mucus peptide bioregulator
• Svetinorm® is the liver peptide bioregulator
• Taxorest® is the lung peptide bioregulator
• Testoluten® is the testes peptide bioregulator
• Thyreogen® is the thyroid peptide bioregulator
• Ventfort® is the blood vessel peptide bioregulator
• Visoluten® is the retina peptide bioregulator
• Vladonix® is the thymus peptide bioregulator
• Zhenoluten® is the ovary peptide bioregulator
Professor Khavinson's peptide bioregulator recommended combinations
a. Correction of disorders and maintenance of the functions of the digestive system: Svetinorm, Suprefort, Stamakort.
b. Correction of disorders and maintenance of the functions of the vascular system: Ventfort, Svetinorm, Vladonix.
c. Correction of disorders and maintenance of the functions of the central nervous system: Cerluten, Ventfort, Svetinorm.
d. Correction of disorders and maintenance of the functions of the immune system: Vladonix, Endoluten, Ventfort.
e. Correction of disorders and maintenance of the functions of the locomotor apparatus: Sigumir, Ventfort, Vladonix.
f. Correction of disorders and maintenance of the functions of carbohydrate metabolism: Suprefort, Endoluten, Ventfort.
g. Correction of disorders and maintenance of the functions of lipoprotein metabolism: Svetinorm, Suprefort, Ventfort.
h. Correction of disorders and maintenance of the functions of the functions of the thyroid gland: Thyreogen, Ventfort.
i. Correction of disorders and maintenance of the functions of visual acuity: Visoluten, Cerluten, Ventfort.
j. Correction of disorders and maintenance of the functions of the kidney functions: Pielotax, Ventfort.
k. Correction of organism status after radio and chemotherapy, long-term ionizing irradiation, psychoemotional stress and similar adverse factors: Vladonix, Svetinorm, Endoluten.
l. Correct of cardiovascular disorders: Chelokhart, Ventfort, Svetinorm.
Of all the peptide bioregulators, Professor Khavinson considers 'Endoluten' as the most effective product available for preventing premature aging. Endoluten is a peptide bioregulator specifically harnessed to boost and protect the function of the pineal gland.
What are the benefits of the Endoluten® peptide bioregulator?
The Endoluten peptide bioregulator works with the pineal gland to help regulate melatonin and the neuro-endocrine system. It helps normalize sleep patterns and energy levels.
This particular peptide supports libido and fights against cancers of the reproductive glands.
It serves the same role as peptide bioregulators developed naturally in the body.
The importance of the pineal gland
By secreting melatonin, the pineal gland plays a vital role in ensuring the body reacts appropriately to natural rhythms like wakefulness and drowsiness. Regular disruptions in sleep patterns can lead to disorientation, fatigue, a lowered immune system and depression. Many age-related illnesses feature hormonal-imbalance as a key factor. The pineal gland is also part of the endocrine system, which manages the balance of hormones in the body. If this delicate balance is disrupted then any number of attendant problems and conditions can arise.
When asked in an interview about his thoughts on peptide bioregulators, Professor Vladimir Khavinson commented…
"I think it may improve everyday life of seniors, who constitute the most vulnerable group of population. Europeans and America are getting older and living longer than ever before, nearly 10 years more than in 1960. Increased longevity is a great achievement and a great challenge. It is our task to turn challenges into opportunities and to make the most of the chances offered by the scientific community. Peptides will bring medicine and health systems to a new level with an accent to preventive medicine which will help to enhance human vital resource and add life to years."
You can read the whole interview with Professor Khavinson here:
www.antiaging-systems.com/articles/326-the-role-of-peptide-bioregulators-interview-with-vladimir-khavinson